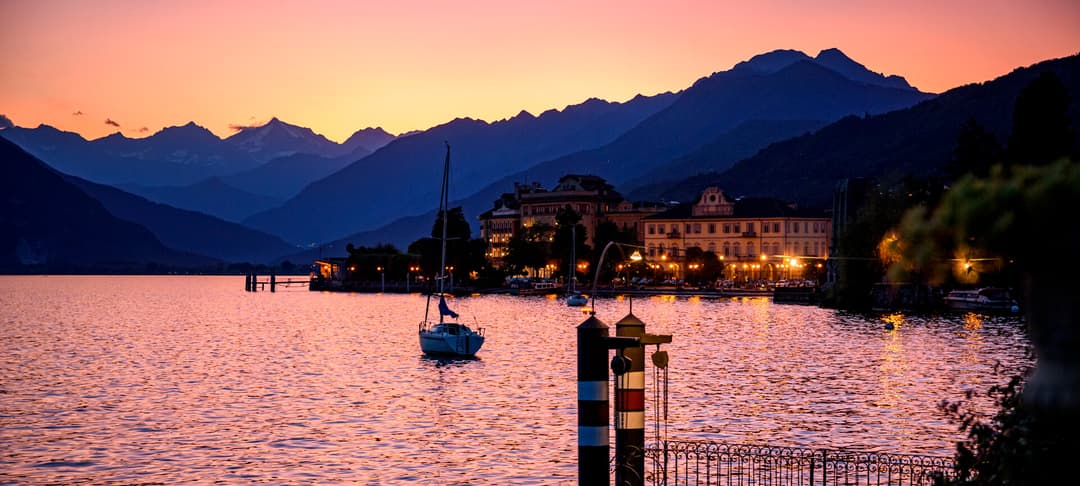 LAKE MAGGIORE
Nestled in the majestic Alps of Northern Italy, Lake Maggiore is the second largest Italian Lake and It is a about an hour from Milan and 40 minutes drive to international Milano Malpensa Airport.
Lake Maggiore with its lush vegetation, luxury hotels, architectural and natural treasures, has been for centuries -and still is– a favorite holiday resort and the ideal wedding destination.
Ever since 19th century the aristocracy and the noble families has chosen this lake to build their elegant residences, which are still used today as glamorous reception venues.
In 2015 Pierre Casiraghi (son of Carolina of Monaco) and Beatrice Borromeo celebrated their wedding on the lake in the Borromean Islands.
We suggest this Lake for those couples wishing a glamorous setting or one of the charming sumptuous villas on the Lake to feel the allure of the Italian atmosphere.
You can also choose the luxury among one of the best Italian resorts, ideal places for a wedding reception.
A magical cruise through the Borromean Islands on a historical boat could be the perfect rehearsal dinner with a breathtaking view and delightful Italian dishes.